Merlin Ford Lincoln is proud to be an OFFICIAL ROUSH DEALER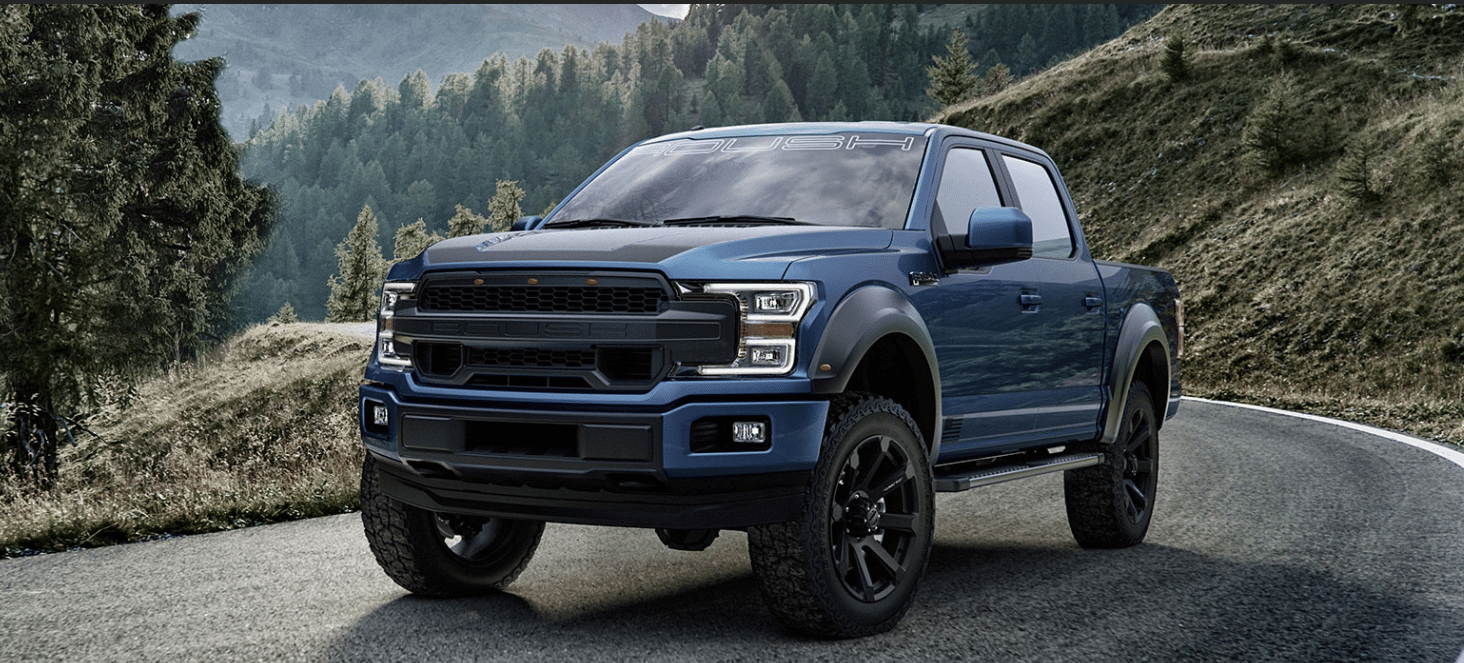 ---

"ROUSH Performance is the automotive performance product division of Roush Industries. ROUSH Performance's mission is to deliver to the customer quality high performance automotive products and services, including completely assembled pre-titled vehicles, aftermarket performance parts, performance crate engines, performance part installation, hot rod restoration, and custom graphics. The larger Roush company has a wide set of capabilities ranging from engineering, manufacturing, design, fabrication, racing, and much more. This rich collection of skills and resources goes into the services we offer and the products we sell".
ROUSH Performance Parts For Mustang, F-150, and More
"Our parts catalog includes items such as superchargers, exhausts, cold air intakes, body kits, front grilles, shifters, pedals, suspension kits, brakes, and much more. While the majority of items that we offer are for the Ford Mustang, we also have a number of performance parts for the Ford Focus, Superduty, and F-150 as well. Mustang Supercharger - TVS 2300 At ROUSH, it isn't enough to just provide a product that meets a certain performance number. We take that additional (and huge) step of designing packages that work well as a whole system. That's why Roush offers industry leading warranties on their parts."
---
---
---
---
---
2019 ROUSH STAGE 2 MUSTANG

---
EXTERIOR
The Stage 2 Mustang's classic, racing-inspired design captures the Mustang's timeless American appeal, while incorporating the latest in performance engineering. The ROUSH R8 aero package is designed with maximum airflow and downforce in mind. A high-flow upper grille features a "2" badge, while the widened lower grille and chin spoiler encourages increased powertrain cooling.
The RS2 graphics package is available in a variety of color options, with the ability to add additional graphics, including a Top Performance stripe and coordinated accent striping.
Custom 20-inch quicksilver wheels with Continental ExtremeContact™ Sport tires come standard, with a variety of optional finish upgrades.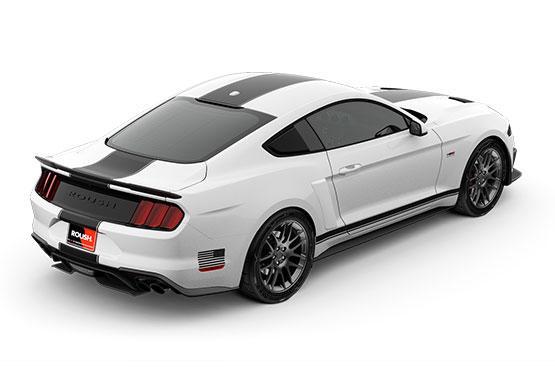 ---
2018 ROUSH JACKHAMMER MUSTANG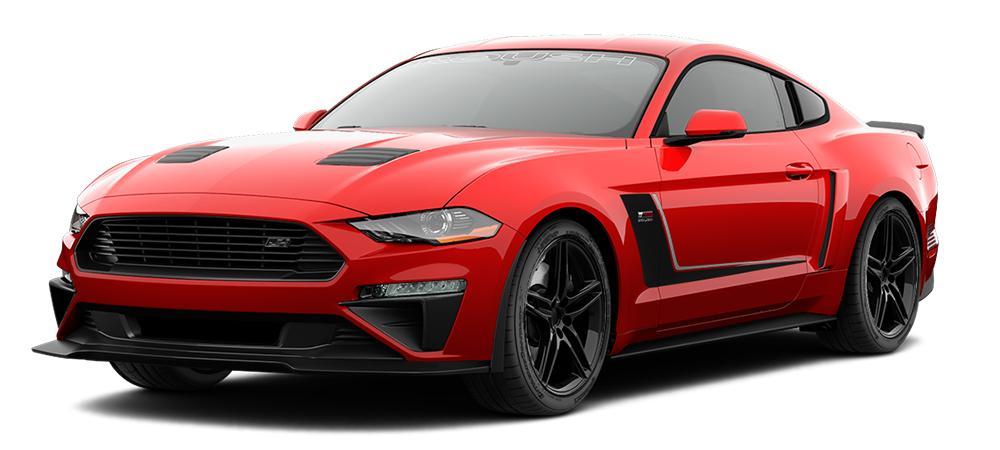 EXTERIOR
JackHammers feature several unique visual identifiers to separate them from Stage 1 and Stage 2 Mustangs, including the coveted hockey stripe distinction - a marking that has in the past only been granted to Stage 3 Mustangs.
Equipped with ROUSH's adjustable suspension and new Ultra High Performance Continental ExtremeContact™ Sport tires, the JackHammer provides levels of performance normally reserved for super cars.
JackHammers can also be equipped with our new optional matte black Top Performance stripe. When this option is chosen, the hockey stick graphic will also be applied in matte black, with a choice of accent stripe color for all graphics (Matte Black Jack, Sin City Silver, Performance Pearl, and Red Blooded American).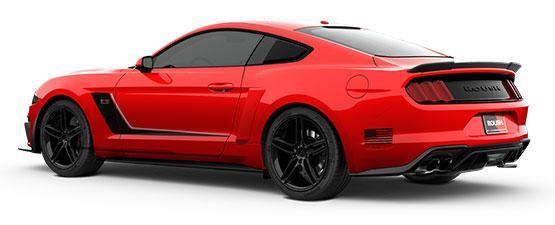 ---
2018 roush 729 sema build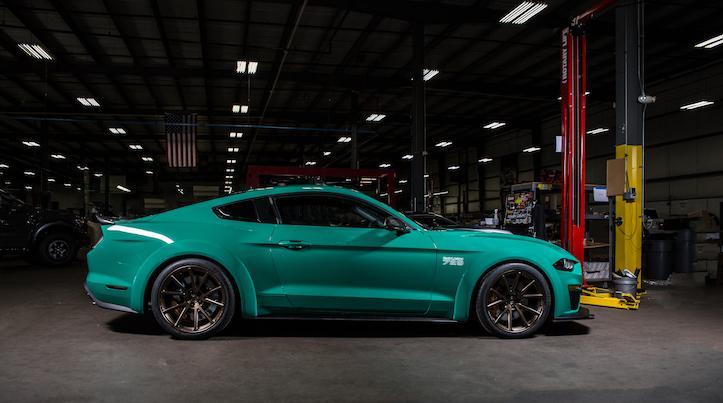 ---
ROUSH/FORD PERFORMANCE
ROUSH Performance is excited and pleased to introduce its 2017 SEMA concept build: The 2018 ROUSH 729. The ROUSH 729 is a custom-built one-of-a-kind ROUSH-supercharged wide-body Mustang, built to pay tribute to Ford's historic 1970 Boss 429.
Under the hood, the all-new ROUSH/Ford Performance 2018 Supercharger sits atop the 5.0L Coyote engine. The all-new ROUSH R2650 supercharger features a front-inlet, front-drive design, utilizing Eaton TVS technology with optimized porting and integral bypass, to produce a staggering 700+ horsepower.
Airflow to the ROUSH 729's engine is provided through a functional hood scoop with ROUSH "Air Gobbler" ram air induction system and ROUSH Cold Air Intake, while the innovative and patented ROUSH Active Quad-Tip Exhaust system allows the driver to tune the sound of the ROUSH 729 to their preference.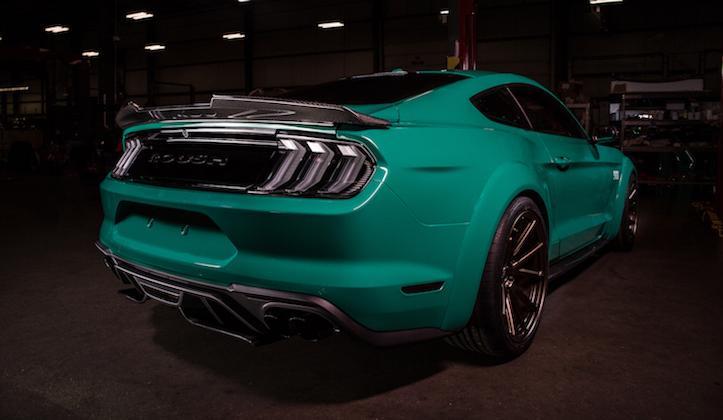 2018 ROUSH F-150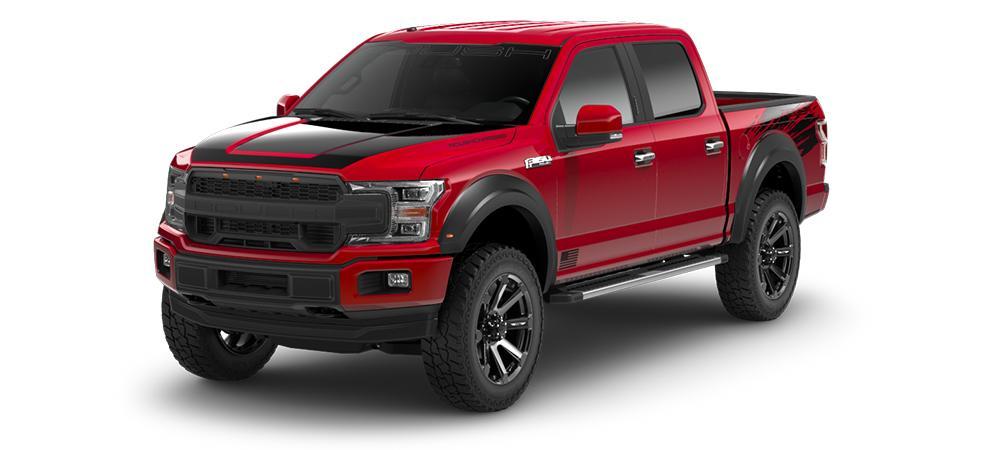 ---
The 2018 ROUSH F-150 features a Front Grille with integrated Clearance Lighting and an aggressively-styled Front Bumper Cover that have been designed and manufactured in-house. Each truck is equipped with Fender Flares that are unique to the market and fitted with front and rear integrated Clearance Lights, as well as identifying graphics and badges.
ROUSH uses the highest quality manufacturing processes to control the fit and finish of each part of the 2018 ROUSH F-150. The refreshed 2018 model year builds upon design themes from the 2015-2017 models, continuing its design heritage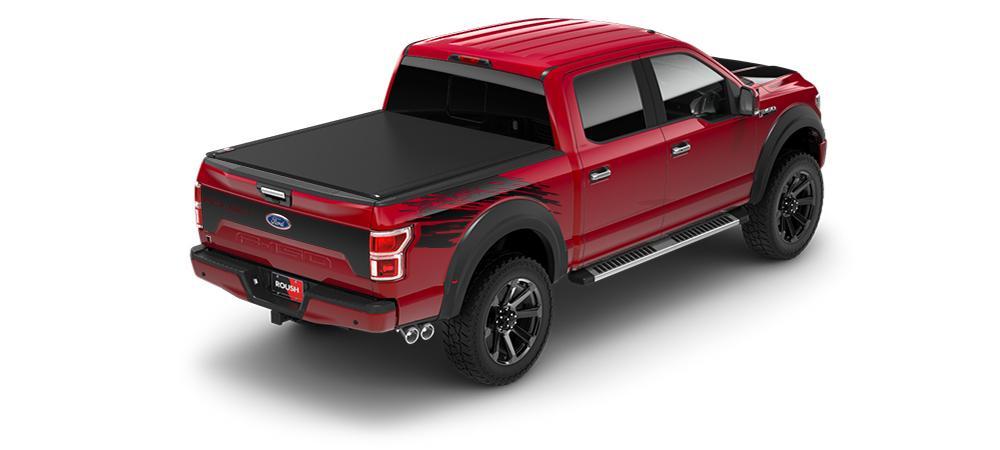 ---
The 2018 ROUSH F-150 Sport features strong styling cues, including a front grille with a prominent horizontal bar design and clear/amber clearance lights, as well as a bumper cover. Each part is built utilizing high-precision injection molding in the highest-quality manufacturing process, to control fit and finish.
The ROUSH Sport is equipped with 22-inch ROUSH wheels wrapped in street performance Continental tires (285/45R22). Additionally, each ROUSH Sport announces its heritage with unique visual identifiers including graphics and badges.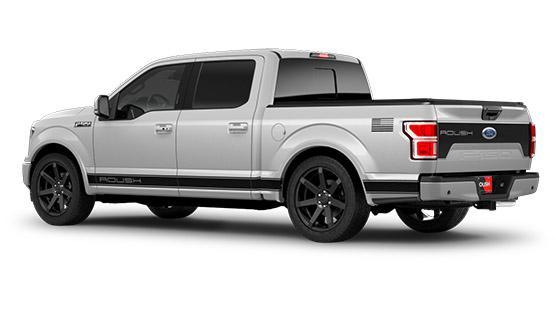 ---