Why We Love the 2017 Ford Escape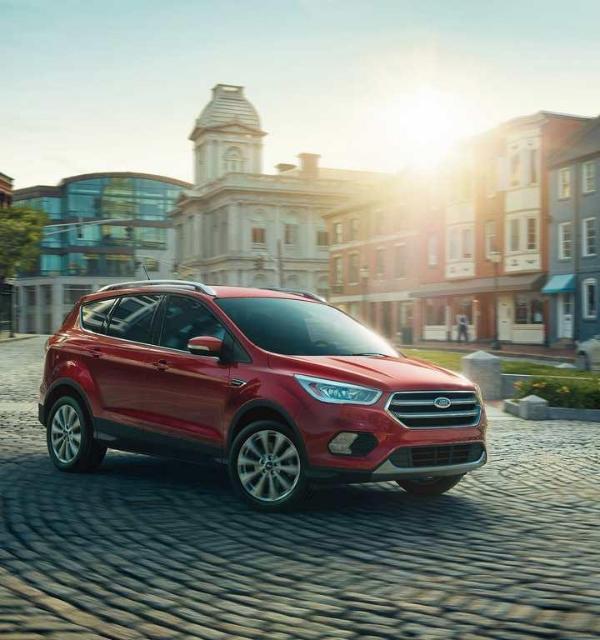 Saying you like crossovers at the moment is pretty much like saying you like chocolate, vacations, puppies or nice weather; it's a statement that really is that predictable. Of course, there will be some people out there who still prefer sedans, minivans or other comparable vehicles, but we know from sales figures the vast majority of buyers really do love crossovers above all else right now. Not all crossovers are created equal though, and they generally fall into two camps. Some place practicality above all else, which makes them particularly attractive to families and a big threat to the likes of minivans. On the other hand, some models choose to go down a sportier route, and that brings us to the 2017 Ford Escape.
The history
The Ford Escape is a compact crossover that's been in production since 2000. The original model was built in collaboration with Mazda, and at the time it was a little different. That's because if you wanted a large or a mid-size SUV you would probably be looking at something with a truck-based ladder-frame construction, while the Escape was a car-like unibody construction. Although not designed for serious off-roading, the crossover did offer the option of a permanent all-wheel drive system with a dash-mounted switch for the locking centre differential. A second-generation was launched in 2007 as a 2008 model year, and the Escape as we know it today in its third-generation form came to the market in 2012 as a 2013 model year.
The appeal
The popularity of the Escape in particular, and crossovers more generally, can be dressed-up in any way you like, but it's the SUV styling and car-like driving characteristics that makes them so desirable. The tall, upright stance also makes them easier for getting in and out of than a sedan, but for most buyers it's the overall look that appeals most. Whether it's referred to as the Escape over here or as the Kuga under the "One Ford" umbrella elsewhere in the world, the Ford plays on this better than just about any of its rivals. The latest version of the Escape has just benefitted from a smart facelift, which has only enhanced its sporty appeal.
Looks sporty, and is sporty
If the Ford Escape wasn't as lithe, athletic and sporty as it is, it could undeniably be more spacious, practical and family friendly than it is at the moment. But there are plenty of mundane, utilitarian and frankly quite boring models to go for if you need that, but the Escape is aimed at buyers who are looking to buy want they want rather than what they need. That's actually a lot of people to pitch to, and that's superbly illustrated by the amount of buyers who choose the Escape over more homogenous rivals.
The Escape doesn't just talk the sporty talk though; it also walks the sporty walk too. There are three different engines to choose between, and there isn't a dud among them, it has to be said. Weighing in at between 1611.2 kg and 1707.8 kg, the Escape is no bloater. So, the base 2.5-litre four-cylinder engine with its 168 horsepower and 170 lb.-ft. of torque delivers pretty lively performance. However, you then also have the option of a 1.5-litre, 179 horsepower EcoBoost that's more powerful and more fuel-efficient, and the 2.0-litre EcoBoost really ups the performance ante with 245 horsepower and 275 lb.-ft. of torque.
So, the 2017 Ford Escape looks great, delivers performance and handling to match the looks, and starting from as little as $22,765 it won't break the bank either. That's why we love the Escape, and it's why you should too.
For more information about the sensational 2017 Ford Escape or any models in the current Ford family, don't hesitate to get in touch with us here at Merlin Ford Lincoln.